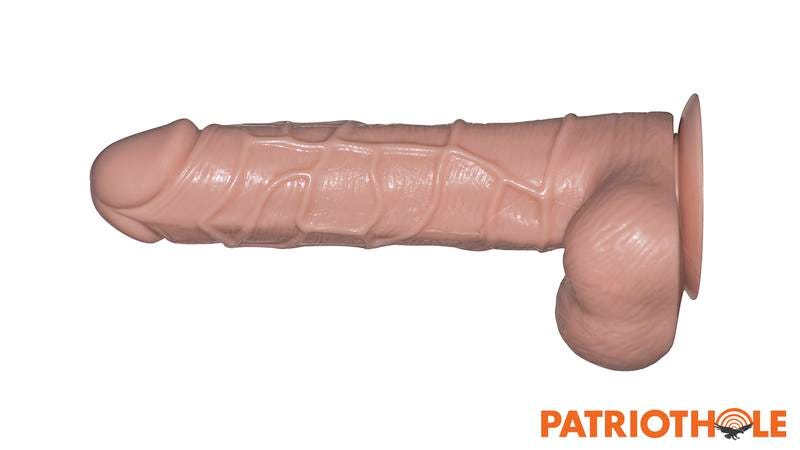 ATTENTION-DESPERATE WOMEN love it, TRUE husbands FEAR it…
ALERT, ALERT: The LADY HOMOS have been ACTIVATED once again. The LESBIAN SWORD is STRONG and will CASTRATE your GROIN with its DEMONIC PLEASURE.
A single touch from the sword is ALL it takes for your WIFE to crave a WIFE with her lady-loving folds. BEWARE!
Your manhood is no match for its cuckolding powers…
Your penis is no match for Satan's love wand…
FORGED by Joan of Arc in the flames of which she was burned, the enemy's shaft ROSE from the ashes and was placed in the depths of our unsuspecting Earth.
Each day since, the KING LESBIAN has worked from hell to SEDUCE our women and FILL them with whore-moans. Her WRITHING DEMON'S DAGGER remains a powerful force in our world, but good men remain stronger.
Shoo! Be GONE, devil groin! Back to LADY HELL where you belong…
PRAY for her!!!! May your woman NEVER know the sword's true power!!!
Only YOU can exorcise its spirit and save her downstairs from evil! Go now, and exploit the Lesbian's Sword's only weakness. Rip the jewels from its virile core, and kill the shaking, shimmying beast! There is no time! Time is the sex-mistress of gay women!
By the power of all honorable men, the jewel-hilted scimitar of the dastardly homosexual female is hereby BANISHED!!!!!!
BE GONE, PENIS DEMON!!!!!!!!!!!!!!!!!!!